Located in the heart of the museum, the book shop is accessible to visitors to the chateau and the general public.
In a relaxed atmosphere, conducive to discovery, the bookshop offers a wide selection of books, from specialized journals to discovery books on art, the human sciences, philosophy or gastronomy.
A section dedicated to young audiences offers games and books to awaken children to art and history.
It sheds light on the artistic proposals and current events of Château de Montsoreau-Museum of contemporary art by proposing catalogues of temporary exhibitions.
Our team is here to welcome you and share with you its reading pleasures and literary favorites.
On a regular basis, the bookshop organizes meetings with authors, dedications and conferences.
To keep up to date, join us on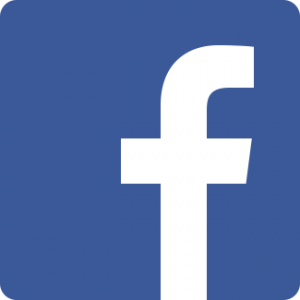 The bookstore also offers a choice of gifts and objects to find the souvenir or jewel that will constitute an unexpected and quality gift.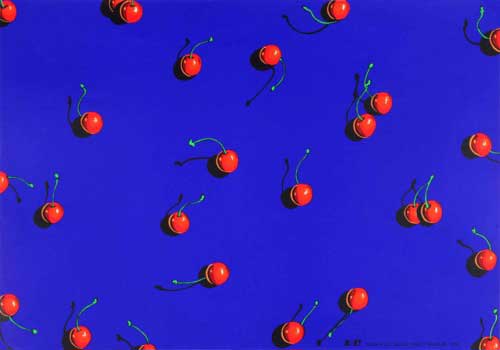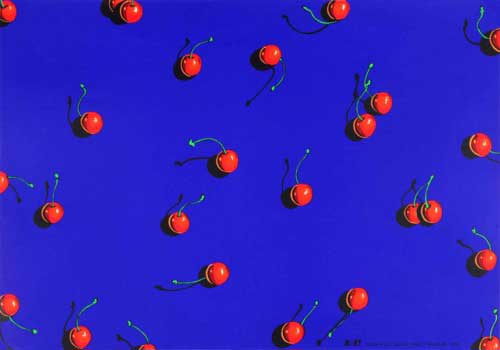 A year, a showcase, an artist
Every year, the bookstore-boutique dedicates one of its windows to an established artist. In 2016, the bookstore-boutique will highlight the artist Jacques Halbert through his gourmet and emblematic works with cherry motifs.
Jacques Halbert was born in 1955 in Bourgueil. After spending about twenty years in the United States, he currently lives and works in Candes-Saint-Martin. "It was in 1975 that he painted his first cherry. From then on, this greedy subject would no longer stop feeding his prolific work, animating the monochrome, preferably blue, surface of his canvases with regular rhythms or random compositions. The motif of the cherry as a claim to his artistic position led the artist from painting to performance, from France to the United States, sharing with him the adventure of Fluxus or associating himself with the experiences of Eat Art, but all the avenues explored, like the different media and supports used, could never dethrone the artist's deep attachment to painting, which for him remains the founding practice. Similarly, if he regularly turns to other equally culinary subjects, such as peas, smoking potatoes or gratinated paintings, cherry is the only motif that has been used continuously in his work over the past thirty years. " (Delphine Masson).
« Le Buisson » jewellery 
On the shopping side, the boutique presents the creations of Le Buisson, a publisher of precious and offbeat jewellery, with a design that is unlike any other.
Le Buisson jewellery draws from the contemporary imagination another way of thinking about the timeless functions of the jewellery set. Objects to touch as much as to look at, these are the talismans of today. They combine humour and sobriety, formal invention and perfect execution. Luxurious, they remain simple and elegant. They are intelligent and joyful jewels that can be worn without affectation. Jewellery for men as well as women, they have in common the originality of the concept and the perfect quality of the realization.
The collection is designed by Matali Crasset, Geneviève Gauckler, Théo Mercier, Petra Mrzyk & Jean-François Moriceau, Pupsam, and Jean-Luc Verna.


Dana Wyse: make all your desires come true
Dana Wyse is a Canadian writer and artist. In 1991, she obtained her Bachelor of Fine Arts degree from the University of British Columbia. She lives and works in Vancouver, Canada.
In 1996, Wyse began his best-known work, an installation on the theme of the pill called Jesus Had A Sister Production. It is a work in progress to which the artist adds new elements each year. Using humour and irony, Dana Wyse's pharmacy addresses universal themes such as gender, race, existence, spirituality, death, politics, sexuality, identity, dreams and war. His work also dissects human relationships such as trust, love, communication, pleasure and power. Man's utopian quest for perfection, instantly achievable, is the underlying philosophy of Jesus Had A Sister Productions. In the 1960s, Dana Wyse incorporated advertising images into her work to highlight the absurdity of these images as well as the desire of men for shopping and mass consumption. Dana Wyse is the co-author of two books.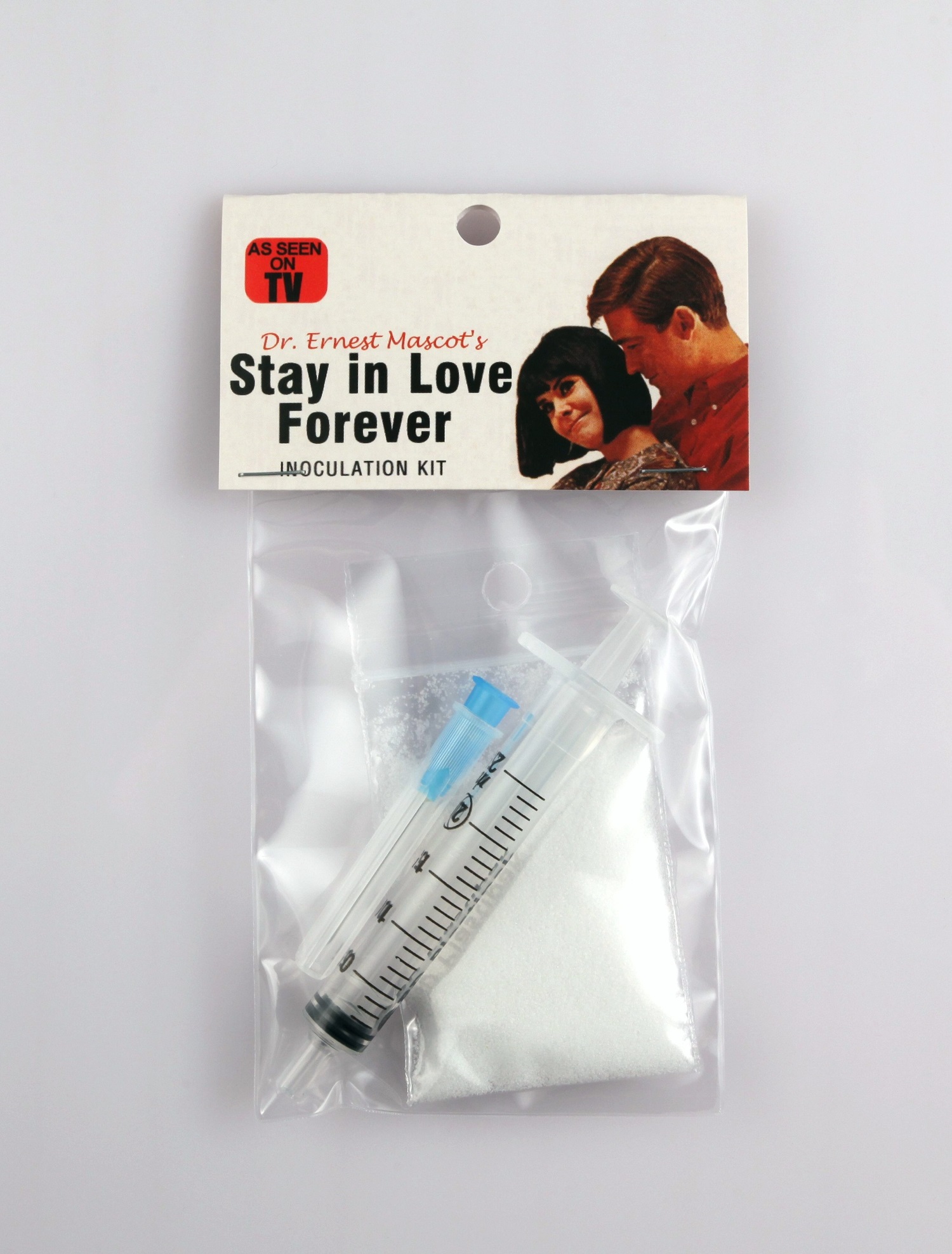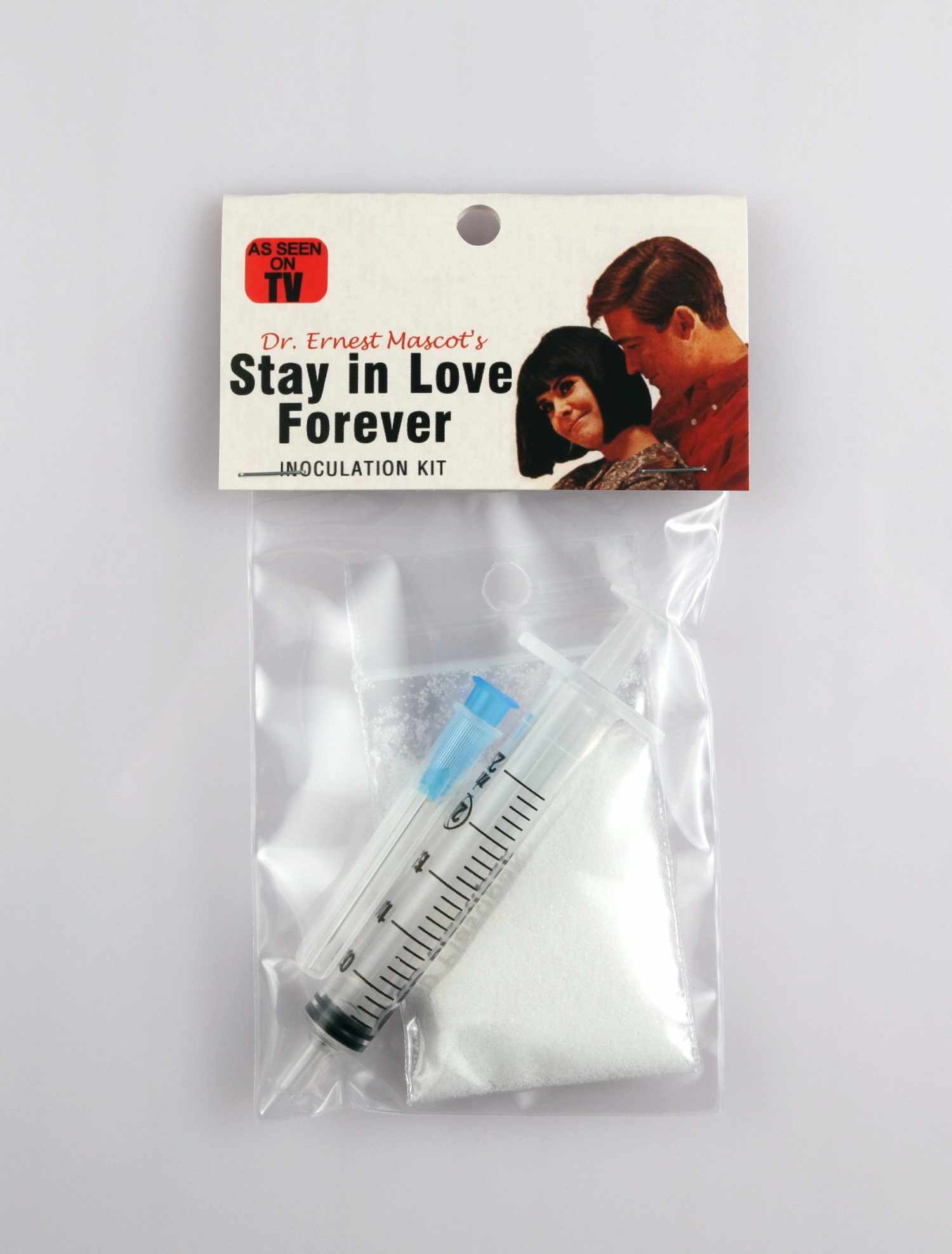 Bookshop
Tel : + 33 (0)2 41 67 12 60
contact.chateaudemontsoreau@gmail.com